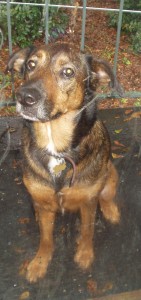 Update 20 Oct 2009: Wiley is now part of a "rescue" program, so the immediate need has passed. Thanks for your interest!
From Ashlyn:
Wiley is a 4 year old female. She's house-broken, knows a few basic commands like sit and down, and is good with other dogs. She's very energetic, so would do best living with someone who likes to walk or run. She's had all her shots, is heartworm-negative, and has a microchip.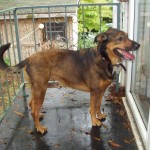 I rescued her from a neighbor who had abandoned her. She's just too energetic for my 15 year old dog with cancer.
If you are interested, call Ashlyn at 919-741-4748 or email, ashbshaw at nc dot rr dot com.