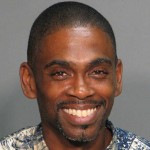 A scammer with a long history of fraud is roaming East Raleigh neighborhoods, looking for unsuspecting neighbors to give him cash. Kevin Edward Ross was arrested by Raleigh Police in June 2009 for obtaining property by false pretenses and is now allegedly continuing his scam.

Ross allegedly approaches a home and pretends to be a neighbor who has locked himself out of his car. He tells a story that his girlfriend Jennifer is a Delta flight attendant and asks if he can use the homeowner's phone to call her. The number he dials (sometimes 919-852-3442, sometimes 919-966-4800) never answers, at which point he asks the homeowner for cash (usually $16) to pay for a locksmith. He then sometimes talks the homeowner into driving him to an ATM for the cash, or asks to be taken to a different part of the city entirely (what he does with his locked car is unclear). Some neighbors have called Ross on his bluff, at which point he promptly walks away. He is usually seen driving away minutes later in the very car he claimed to be locked out of!
Ross is described as an African American man, age 41, and roughly 5'9″ tall. He is usually well-dressed and will often drop names of other neighbors as if he lives in the neighborhood. He is smooth and well-practiced at his game, as his rap sheet shows. He is said to drive an older teal-colored Toyota Corolla with faded paint on the hood.
Neighbors are urged to call 911 if they see Ross in their neighborhood.